How I Work With You as a Buyer
I am pleased to have the opportunity to offer you my real estate expertise and services. My philosophy as an agent is to give you the attention that I, myself would expect! I will always take the time to answer all of your questions and put you at ease with making one of the biggest decisions in your life. Whether you are a first time home buyer or are seasoned in real estate transactions I do my very best to ensure that the entire experience is an enjoyable and stress free process for you and your family.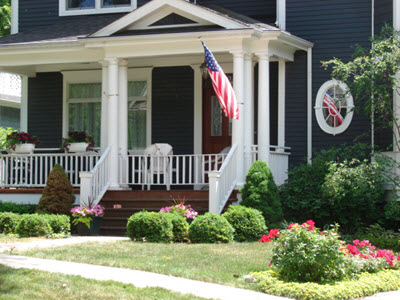 My first goal is to give you, my client, the best expertise available so you have the correct knowledge to make the right decisions during this process. Finding your home is only part of the equation. You will need advice on how to prepare your offer, negotiate the deal and have a successful closing. The most important tool in a successful sale would be having the right information and data to price your offer correctly. The goal is to buy your home at the best price with the least amount of stress on your daily life. In these market conditions it is key to make sure that you have someone that hand holds the process from contract to closing and keeps everyone on the same page. I am very organized and thorough and make sure that nothing falls through the cracks.
In addition, I have a wide array of avenues to do a comprehensive search for your new home. My job is to take the criteria you give to me and find you exactly what you are looking for in the price range you are most comfortable with. That is where the extensive marketing available to me through @properties using the latest ideas and newest technology comes into play. We are proactive in our techniques to find you the right home. Through our internet marketing, our rapid response lead generation, and our vast networking, we will find that perfect home you have dreamed of. As you will find, I will always take the time to answer any questions you have, as well as well educate you to become an informed buyer in the process of buying your new home. I will give you the extra effort that will ultimately make the difference between finding a house to finding "Your Home".
@properties is known for estate service, a reputation I try to live up to every day with each of my buyers and sellers! Please let me know if you have any additional questions. I look forward to working with you!
Warm Regards,
Amy Diamond